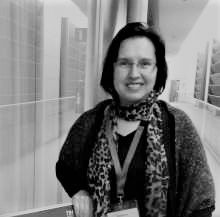 Slađana Jović
Slađana is a master chemist and a certified teacher for the IB International Baccalaureate Program – an international IB school. She has more than 20 years of experience in education and is currently employed at a high school in Niš, Serbia.
Throughout her career, she actively applies the STEAM teaching model and continually improves in this field. She has participated in numerous conferences, professional gatherings, and congresses, coordinated the ACES project, served as a Scientix ambassador, and lectured for "STEM lab."
She shares her examples of good teaching practices with colleagues through various events and activities such as Erasmus+ projects, various international seminars, and workshops in Serbia and around the world. Additionally, she coordinates several eTwinning projects, serves as a British Council teacher trainer, and moderates several Tempus workshops. She has participated in Scientix conferences held in Serbia, Ljubljana, and Brussels, where she served as a presenter of good practice examples.