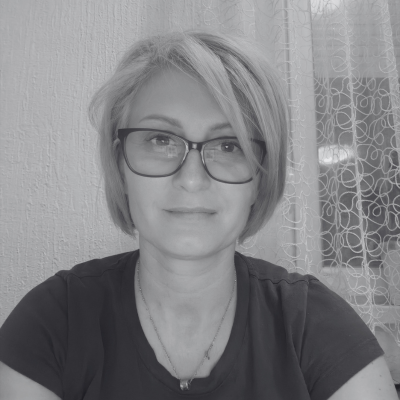 Sanja Riđošić
Sanja Riđošhić graduated from the Pedagogical Academy in Belgrade and obtained the title of educator. She has been employed as an educator at the "Radost" preschool institution since 2003. Throughout her twenty years of work in early childhood education, she has been dedicated to improving the quality of the institution's work, as well as enhancing her own practice as a practitioner. She has continuously improved her skills through formal and informal education and contributed to improving collaboration with families and the local community through various strategies.
Through her engagement, she has contributed to creating optimal conditions for stimulating the growth and development of children. On many occasions, she has been part of a team representing the institution through her professional work and promoting the values for which the institution stands. She is the implementer of two accredited professional development programs. She is also one of the initiators of the project "When I Read, I Give Rhythm," which has been implemented at the institution for the last eight years. She has often represented the institution at professional gatherings of educators, presenting papers that promote the work and development of the institution.
She applies the content from professional development programs directly in her work with children, collaborates as a team member in preparing activities at the institution, and continuously works to create a rich and stimulating environment for play and learning in collaboration with children and parents.
She participated in the Erasmus+ program, where the institution's team stayed in Denmark for the program "Job Shadowing." She is the coordinator of the team for professional development in and outside the institution. She has been a member of the digital competencies team since its formation, and in 2022, she received the award of the Municipality of Stara Pazova as the best educational worker for dedication to work with children and personal contribution to education in the 2021/22 school year according to the Educational Council's choice.