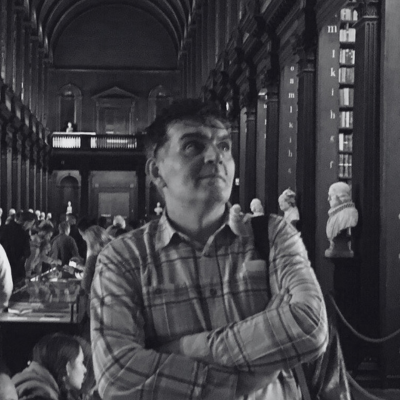 Miloš Bajčetić
Miloš is a doctor and a teacher. After completing his studies, he worked for one year at the Institute for Mental Health. He then began his academic career at the Institute for Histology and Embryology "Aleksandar Đ. Kostić" at the Medical Faculty in Belgrade, where he still works today. He obtained his master's degree in neuroscience at the Center for Multidisciplinary Studies, and his doctorate at the Medical Faculty of the University of Belgrade.
Since 1999, when he created his first online course, he has been actively involved in research and practice of online learning/teaching, i.e. the application of educational technology in medical education. 18 years ago (December 22, 2004), he launched Reticulum – now the official portal for online teaching at the Medical Faculty in Belgrade.
He is the creator and one of the moderators of the online course in histology and embryology. In the 2015/16 school year, he launched courses on medical education – "Introduction to Medical Education" and "eLearning in Medical Education" – at the Medical Faculty. He is the author of a program for training university teachers and associates on the theoretical and practical principles of online teaching, which has been attended by more than 1000 teachers and associates from all universities in Serbia. He is also a co-author of the program "Improving Teaching and Mentoring Competencies" for biomedical faculty teachers in Serbia, developed within the Erasmus+ ReFEEHS project (the program was first implemented in 2017/2018).
Since 2013, he has been a lecturer at the Faculty of Philosophy in Belgrade, teaching "Fundamentals of eLearning" and "Teaching Methodology of Biomedical Subjects". He is also a lecturer in "Teaching Methodology" at the Medical Faculty.
He is a certified eLearning Tutor and Instructional Designer (eLearning Academy – 2006/2007). He is an eLearning consultant for WUS Austria and the European Bank for Reconstruction and Development. He is a member of international associations such as AMEE (Association for Medical Education in Europe), Innovative Teachers, EDEN (European Distance and eLearning Network), as well as the eLearning Task Force Serbia. He is a member of the Educational Forum and serves as the president of the board of Moodle Network Serbia and the Association for Medical Education in Serbia.